Welcome to Grant & Sharon's
Christmas Lights 2008

Each year, Grant and Sharon bring some Christmas cheer to the neighbourhood through their Christmas Lights display. What makes their display a little special is that much of it is hand built out of materials you find at a garden centre. It is a labour of love that takes many months of preparation before each display is mounted.
Our display can now be found at Vernons Drive, Highbury (South Australia).
---
Here's What 2008's Show looked like!
Christmas Lights - Videos for 2008
We hope you enjoy the show. Videos of the sequences can be viewed by following these links:
Trans Siberian Orchestra - First Snow
Sang Froid Orchestra - Carol Of The Bells
The Pointer Sisters - Santa Claus Is Coming to Town
Mariah Carey - All I Want For Christmas
The control system powering this year's display is from: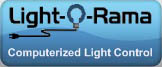 ---
Christmas Lights - Photos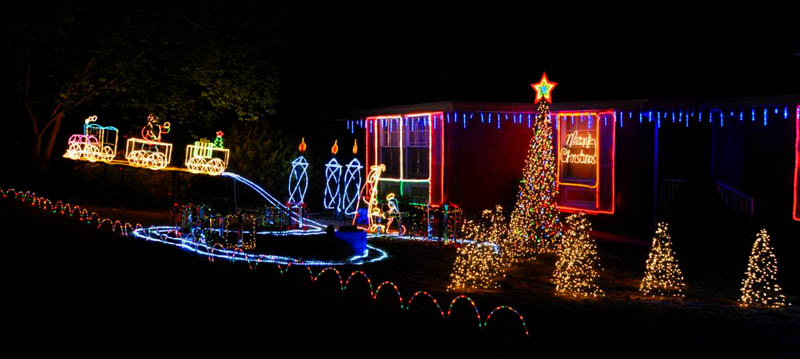 Here is the Front Yard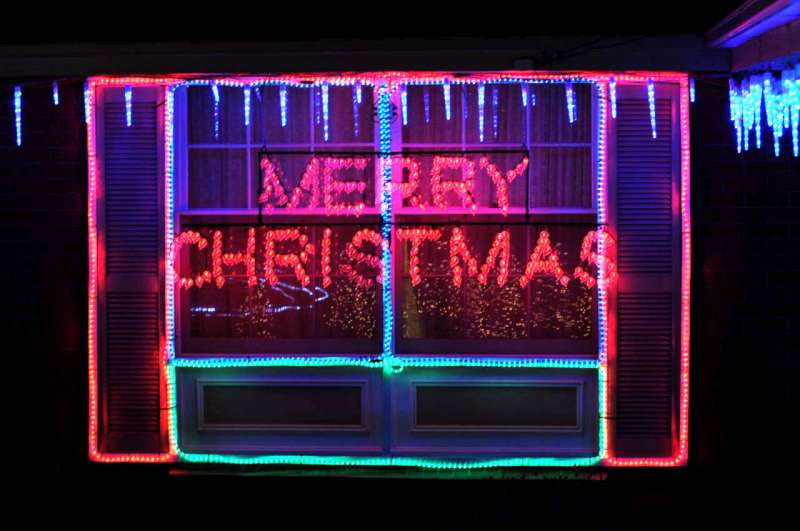 One of the WIndows on it's removable frame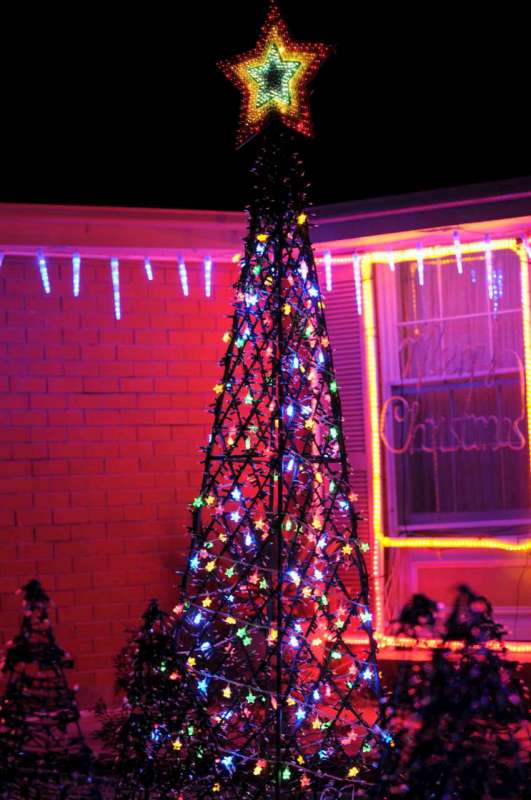 Different Moods of the Big Christmas Tree!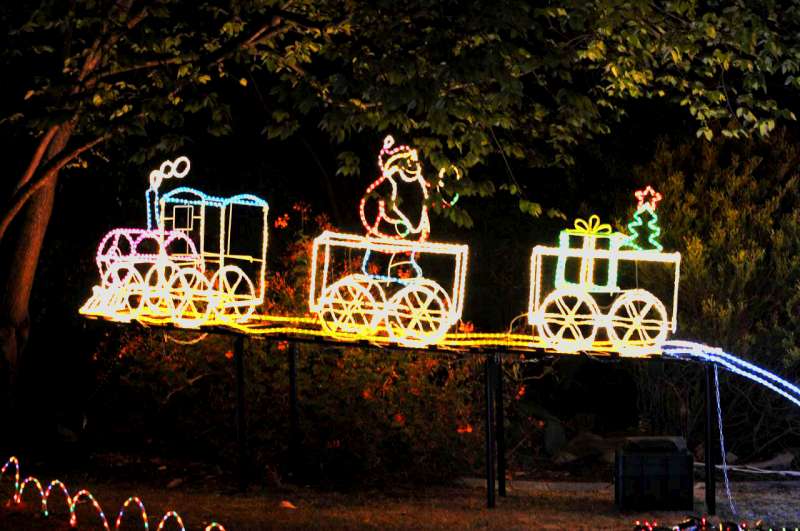 Here comes Santa Claus on his Christmas Train...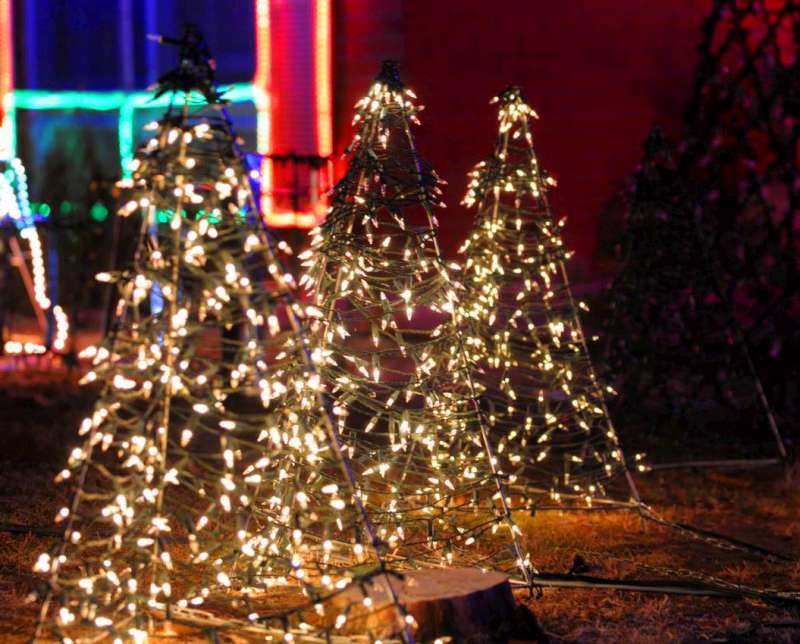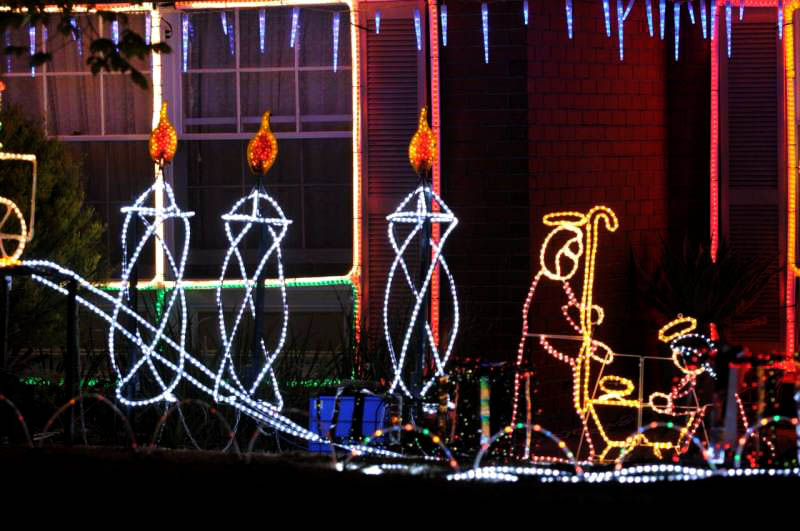 Christmas wouldnt exist if we didnt celebrate the birth of Christ.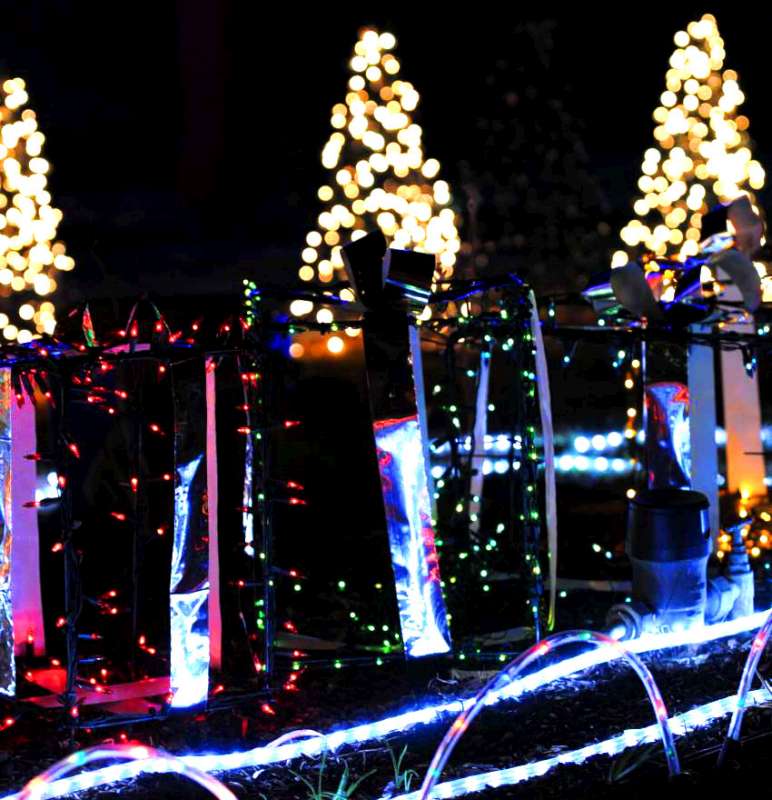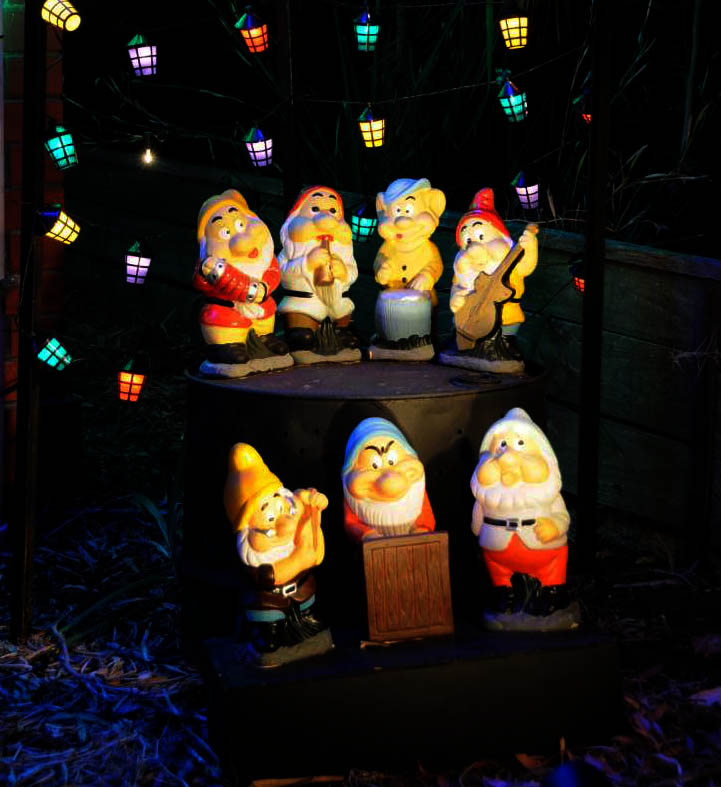 Let the Dwarf Choir sing the Christmas Carols into the night.
---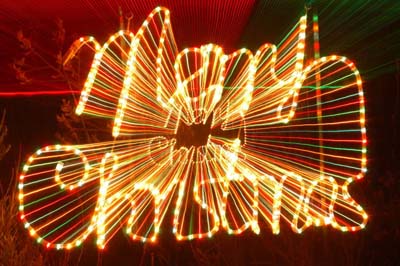 ---
Home Page