Welcome to Grant & Sharon's
Christmas Lights 2007

Each year, Grant and Sharon bring some Christmas cheer to the neighbourhood through their Christmas Lights display. What makes their display a little special is that much of it is hand built out of materials you find at a garden centre. It is a labour of love that takes many weeks of preparation before each display is mounted.
This year the lights display has grown further with the train a more central theme and presents being delivered out behind it. The old favorites of the main tree, the dancing small trees and the Gnome Choir are back with other additions of the new candles and other garden decoration lights.
---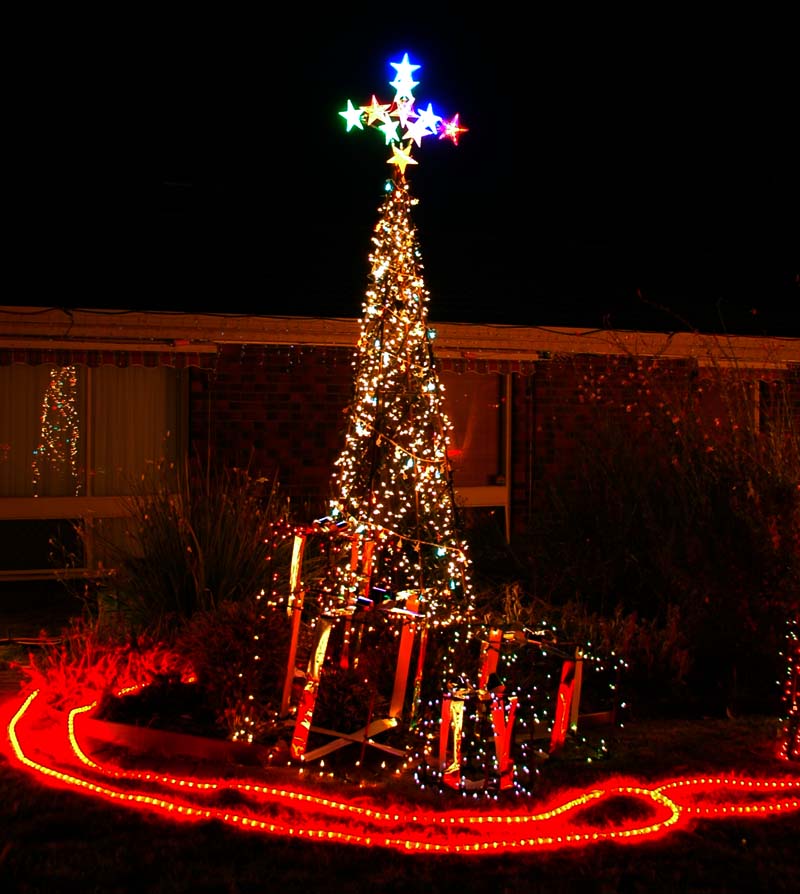 The Big Tree - including the presents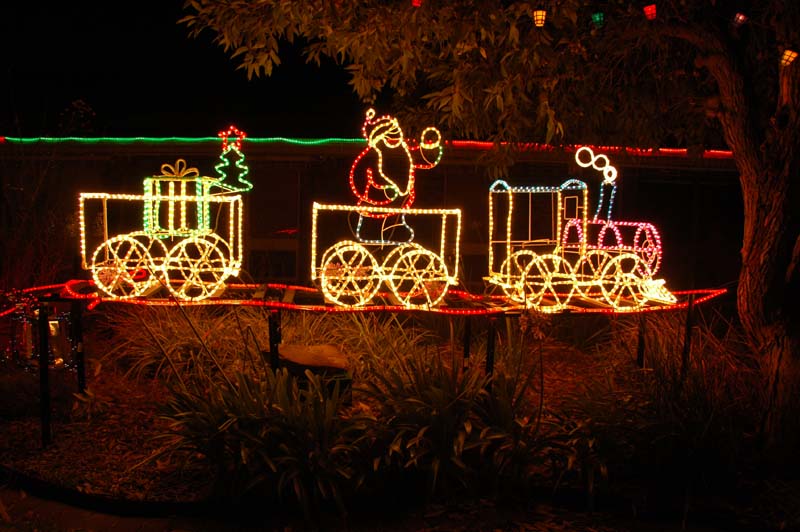 Santa's Train - replaced the sled because of the growing load of presents!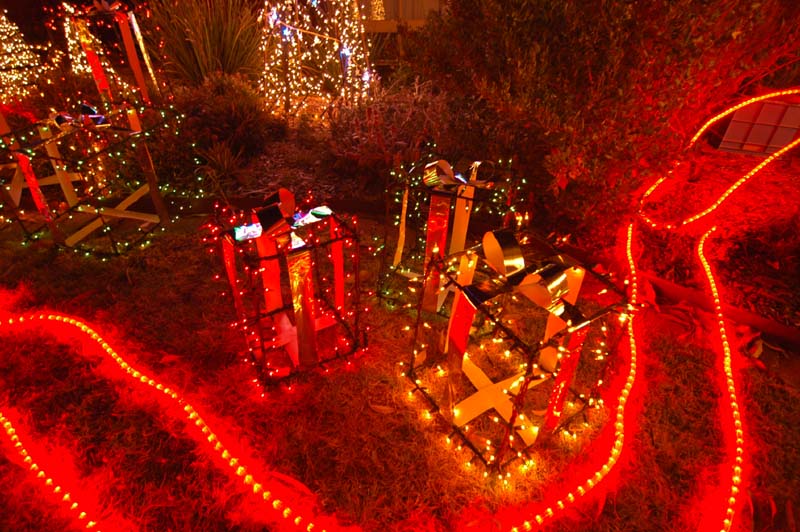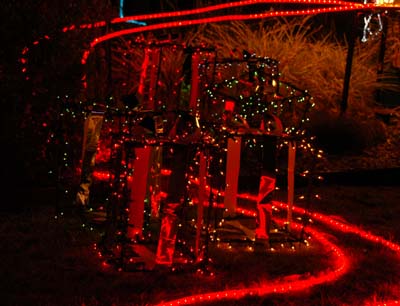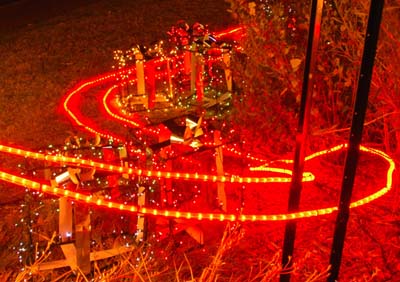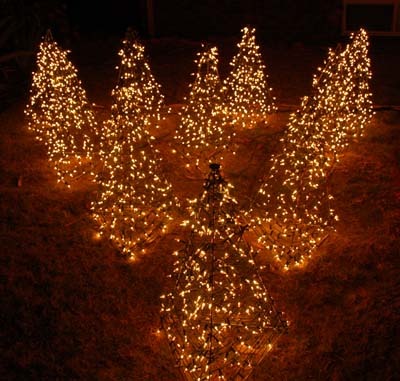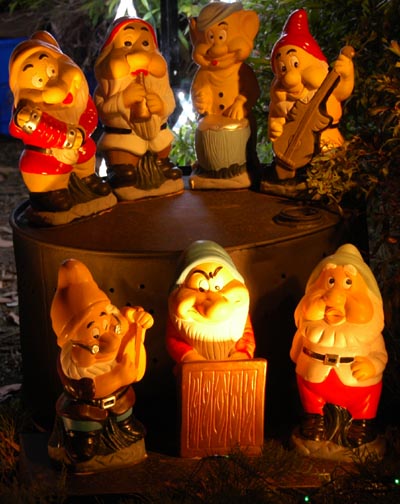 The dancing trees and the Gnome Chior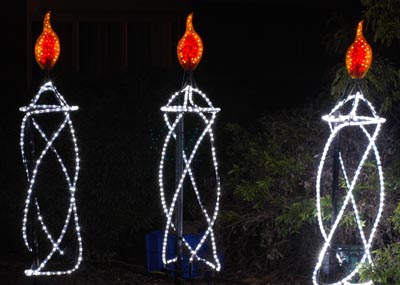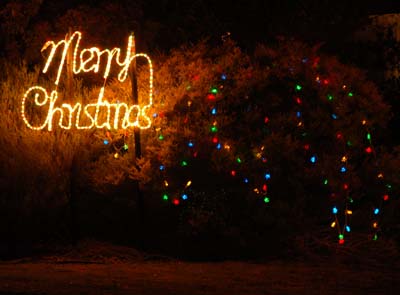 The Choir Candles and Merry Christmas
---
Home Page